Measuring cognitive change where it matters.
The Mobile Toolbox delivers digital tests of cognition to research study participants through a smartphone app, allowing researchers to conduct their studies remotely. Our mission includes the creation of a library of well-validated and easy-to-use remote health measures that are widely available to the entire research community particularly those studying cognitive function and aging.
300+
Peer-reviewed publications
1.5 Million+
Tests administered
Mobile Toolbox System – Available in 2024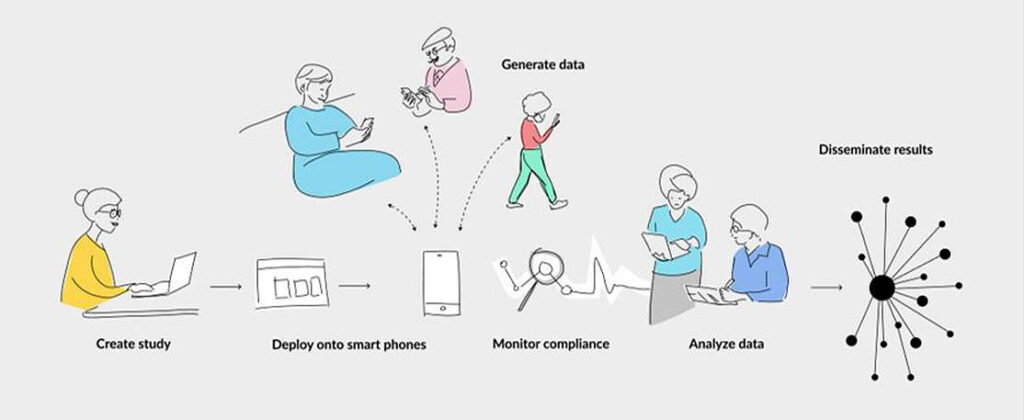 Join us in March 2023 NIH Toolbox® V3 Virtual Conference
Designed to provide a unique and interactive experience, attendees will learn more about the innovation of the NIH Toolbox and related research, experience hands-on training, network with scientific leaders, and more.
Solutions
Clinical
Assess multiple areas of cognitive and behavioral functioning across the lifespan.
Educational
Screen student's cognitive abilities and emotional wellbeing with one measurement system.
Research
Choose from a wide selection of brief, standardized tests to allow for reduced participant burden.
Trials
Tests are translated in multiple languages allowing for global assessments.
Learn more about the NIH Toolbox®
Watch this short video to see how the NIH Toolbox is used by clinicians and researchers.
Comprehensive Assessment of Neurological and Behavioral Function
Customizable assessments allow for daily clinical use or adoption into large-scale research studies with minimal participant burden.
Access our Freely Available Admin Manual
Download the NIH Toolbox Administration Manual for free, and view our training videos.
Mobile Toolbox Development
Mobile Toolbox delivers cognitive and other health measures developed by content experts and validated for remote administration. Our growing library of digital measures is derived from well-established measurement systems such as the NIH Toolbox®, Patient Reported Outcomes Measurement Information System (PROMIS®), and International Cognitive Ability Resource (ICAR). We are excited to partner with REDCap and their companion MyCap App as the study management and administration partner for the Mobile Toolbox measures.
Validity evidence has been obtained from healthy adults ages 20-85 and from clinical samples, including persons at risk for MCI or AD, cognitively impaired and those with Parkinson's disease. Convergent validity studies were performed using gold standard measures. Mobile Toolbox data, collected from community dwelling adults ages 20-85 who were representative of the 2020 US Census for gender, race, ethnicity, SES and level of education, will be used for creation of normative scores.
Introducing V3: Our Latest Digital Assessments
The NIH Toolbox was updated and streamlined in 2022, and is now available in the V3 app.