Who We Are
The Mobile Toolbox team includes measurement scientists, clinicians, cognitive researchers, and technical experts with a proven history of success in multiple large-scale validation and development projects. Below we highlight the lead Mobile Toolbox investigators and link to a more complete list of contributors to earlier versions of this project.
Our Leadership Team
Lisa L. Barnes, PhD 
is the Alla V. and Solomon Jesmer Professor of Gerontology and Geriatric Medicine within the Rush Alzheimer's Disease Center at Rush University Medical Center. Trained as a cognitive neuropsychologist, she received her PhD from the University of Michigan in biopsychology and completed a post-doctoral fellowship in cognitive neuroscience at the University of California, Davis. Dr. Barnes has received numerous NIH grants and has published over 200 manuscripts. Her research interests include disparities in chronic diseases of aging, cognitive decline, and risk factors for Alzheimer's disease. She is the Principal Investigator of two longitudinal community-based studies of older African Americans, including the Minority Aging Research Study (MARS), which has been funded by NIA since 2004. She advocates for recruitment of under-represented groups into clinical studies and has received numerous awards and fellowships.

Faculty Webpage

Patricia J. Bauer, PhD 
received her Ph.D. from Miami University and was a post-doctoral fellow at the University of California, San Diego. She was a faculty member at the Institute of Child Development at the University of Minnesota from 1989 to 2005. After two years in the Department of Psychology and Neuroscience at Duke University, she joined the faculty of Emory University in 2007 where she is the Asa Griggs Candler Professor of Psychology. Her research focuses on the development of memory from infancy through college years, with a special emphasis in the accumulation of semantic, or real world, knowledge and how it is used. She also serves as the Editor-in-Chief of Psychological Science starting January 2020.

Faculty Webpage

Veronica Bordes Edgar, PhD, ABPP
 is an Associate Professor with joint faculty appointments in Psychiatry and Pediatrics at the University of Texas Southwestern Medical Center. She earned her doctorate from Arizona State University in 2008 after completing her pre-doctoral internship at Boston Children's Hospital and Harvard Medical School. Dr. Bordes Edgar went on to complete her post-doctoral fellowship at the University of Minnesota Medical School in 2010. She became board certified in Clinical Neuropsychology in 2014 and subspecialty certified in Pediatric Neuropsychology in 2019. Dr. Bordes Edgar serves as a bilingual Pediatric Neuropsychologist at Children's Medical Center in Dallas and is Co-Director for the Division of Developmental-Behavioral Pediatrics at the University of Texas Southwestern Medical Center. Her areas of interest include cultural and bilingual issues in assessment, genetic and neurodevelopmental disorders, and interdisciplinary teaching of medical and psychology trainees. For her service to the profession, she was awarded the 2018 Early Career Psychologist Service Award from the American Board of Professional Psychology. Dr. Bordes Edgar is currently President of the Hispanic Neuropsychological Association and on the Board of Directors for the American Board of Clinical Neuropsychology.

Faculty Webpage

Dawn P. Flanagan, PhD
is Professor of Psychology at St. John's University in Queens, NY. She is also an Affiliate Clinical Professor at Yale Child Study Center, Yale University School of Medicine in New Haven, CT. She serves as an expert witness, learning disabilities consultant, and test/measurement consultant and trainer/speaker for organizations both nationally and internationally. Dr. Flanagan is Chair of the Professional Advisory Board for the Learning Disabilities Association of America (LDA). She is also a widely published author as well as a co-developer of the Cross-Battery Assessment approach and its corresponding software system (X-BASS). Her most recent books include Contemporary Intellectual Assessment: Theories, Tests, and Issues – 4th edition; Essentials of Specific Learning Disability Identification – 2nd edition; Essentials of WISC-V Assessment; and Clinical Use and Interpretation of the WJ IV: Scientist-Practitioner Perspectives. She is also co-developer of the new Intervention Library: Finding Interventions and Resources for Students and Teachers (IL:FIRST®). Dr. Flanagan is Fellow of APA's Division 16 and Diplomate of the American Board of Psychological Specialties.

Faculty Webpage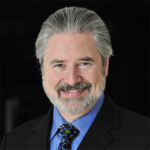 Richard C. Gershon, PhD
Dr. Richard Gershon is Division Chief of Outcome and Measurement Science in the department of Medical Social Sciences at Northwestern University's Feinberg School of Medicine. He is PI for the NIH Toolbox for the Assessment of Neurological and Behavioral Function (NIHTB), where he created and oversaw a team of over 200 researchers from around the world to create a large battery of instruments for clinical-investigators to assess various areas within cognitive, motor, sensory and emotional health, for longitudinal, clinical and comparative effectiveness research. He served as MPI for the Advancing Reliable Measurement in Alzheimer's Disease and cognitive Aging (ARMADA) project, which aimed to validate the NIHTB among individuals with amnestic mild cognitive impairment, AD, and older adult normal controls age 65-85, and among the oldest of the old normal controls, aged 86+. Additionally, Dr. Gershon is working to expand these assessments to children ages 1 to 42 months with his role as PI on the NIH Infant and Toddler "Baby" Toolbox. He is also MPI for the current project ARMCADA: Advancing Reliable Measurement in Cognitive Aging and Decision-making Ability.  Dr. Gershon is the contact MPI for the Mobile Toolbox for Monitoring Cognitive Function, and MPI for ToolBox Detect: Low Cost Detection of Cognitive Decline in Primary Care Settings. He also served as MPI of MyCog: Rapid detection of cognitive impairment in everyday clinical settings, and was formerly the PI for the NIH RoadmapPatient Reported Outcomes Measurement Information System (PROMIS) Technical Center. Dr. Gershon's background is further augmented by his role as a co-investigator and consultant on over 100 assessment development projects in health care, education, and certification. 
Alex Cheng, PhD
Alex Cheng is a Research Assistant Professor of Biomedical Informatics at Vanderbilt University Medical Center. His research centers on combining data from a diverse range of sources to improve clinical research. Dr. Cheng applies his expertise by developing and evaluating informatics innovation through the NCATS Trial Innovation Center and Recruitment Innovation Center. He is an active member of the REDCap Consortium, helping to develop, implement, and disseminate REDCap integrations with electronic health record systems (Clinical Data Interoperability Services), participant-reported outcomes, and mobile device assessments (MyCap).

Mobile Toolbox Contributors
A list of contributors to both the current and earlier versions of this project can be found here.
Hugh C. Hendrie, MB, ChB, DSc
was Albert Eugene Sterne Professor and Chairman of Psychiatry
from 1975 to 2000 and was co-director of the first funded Alzheimer Disease Center at Indiana University. He embarked on a series of international comparative studies of dementia and its risk factors in the 1980's with Dr. Hall and others beginning with a study of dementia in Native Americans in Canada and culminating in the NIA funded Indianapolis-Ibadan dementia project in which he was the initial PI. This study was one of the first to identify the link between cardiovascular risk factors and dementia as well as demonstrating differences in incidence rates and genetic risk factors between the populations. He chaired the NIH critical evaluation committee on Cognitive and Emotional Health and was a member of the steering committee for the Healthy Brain Initiative sponsored by CDC. He was a member of the National Advisory Council on Aging from 2009 to 2013.
He has been the recipient of many awards during his career. In July 2017 he was awarded the
Henry Wisniewski Lifetime Achievement award for Alzheimer Disease Research from the Alzheimer Association. He is currently Albert E. Sterne Professor Emeritus Department of Psychiatry Indiana University School of Medicine.

Faculty Webpage

Julie N. Hook, PhD, MBA, ABPP

is a Research Associate Professor and the NIH Toolbox® Product
Manager in the Department of Medical Social Sciences at the Feinberg School of Medicine, Northwestern University. She is a board-certified clinical neuropsychologist. Dr. Hook began her career as a clinician, researcher, and educator at Rush University Medical Center (Chicago, IL). She then worked in the commercial sector for 10 years. At Psychological Assessment Resources (PAR; Tampa, FL), she worked in R&D as a Product Director leading the development of large-scale psychological tests, and later as the Manager of Testing and Quality Assurance. While at Design Interactive (Orlando, FL), she led DoD funded projects focused on combing technology to improve healthcare assessment. In her current role, she contributes to NIH grant-funded research, and oversees the NIH Toolbox product portfolio including translations, training, and derivate products.

Faculty Webpage

Frank R. Lin, MD, PhD

is Professor and Director of the Cochlear Center for Hearing and Public
Health at Johns Hopkins University. As an otologic surgeon and epidemiologist, he has translated his experiences caring for older adults with hearing loss into foundational public health research and policy. His research established the association of hearing loss with dementia, and he now leads two NIH-funded randomized trials that are establishing the efficacy of hearing interventions. In parallel, Dr. Lin has collaborated with the National Academies, White House, and Congress to develop policies to ensure hearing loss can be effectively and sustainably addressed in society.

Faculty Webpage